Do Singing Lessons Work?
A very common question new students ask is: do singing lessons work?
Of course, as a voice teacher, I think that voice lessons are worth it for anyone who is looking to improve their voice.
But where's the proof?
The truth is there are very few before and after shots of the teachers that tell you that singing lessons are necessary.
Most teachers are busy bragging about how great they sound and how they can help you.
But I wanted to share my true journey of learning how to sing, warts and all.
Here's a short video where I share my cringe-worthy voice BEFORE singing lessons:
Are Singing Lessons Necessary?
I'd like to start by saying that singing lessons are not mandatory for everyone that sings.
There are many folks out there that sing perfectly well on their own.
And if they're happy with their voice, more power to them.
But for me, lessons were a fun way to get in touch with my creative side and improve a skill that I love: singing.
And as I continued, I got the pleasure of learning techniques to improve the singing voice.
But there are others with more ambitious goals such as touring, recording, and getting paid gigs.
For these singers, voice lessons can be a lifesaver.
That's because the voice is a complex instrument.
Here's the bottom line:
Unlike most instruments, the vocal cords are flesh and blood.
And since you can't see or touch your voice, it can be difficult to diagnose what's wrong.
Before I started taking lessons, I had no idea why I was losing my voice so much.
And even though I wasn't on a world tour, or making tons of money from my music, I needed help.
Here's What Would Happen:

10 years ago I was living in San Francisco.
Each morning, I would wake up and run to the train station and grab a spot on the floor by the escalators.
I'd set my guitar case down and nervously hope that nobody would yell at me that day.
Then I would pick up my guitar, take a quick look at my quickly scribbled set list of 20 songs, and begin to sing and play to the rush hour commuters as they headed onto trains downtown.
During the morning rush, I would see all kinds of interesting characters.
Some people would yell at me to "Get a Job!".
Others would recognize the songs I was playing and tip me.
But Here Was the Problem…
Most of the time, I would sing in the train station until my voice gave out.
And that didn't take long.
Usually, I would play for two hours, or as long as I could hold off going to the bathroom and losing my spot (the San Francisco busk scene is very competitive--there was always someone waiting to take over and play instead).
But more often than not, my voice would be totally shot after an hour and a half.
So I would try to push through the rest of the second hour.
But the problem was that my favorite artists at the time were Radiohead, Jeff Buckley and Elliott Smith.
All these dudes sing very high.
So that last half hour was tough.
In general, I would sing at the top of my range until it broke.
If that failed, I would try to belt out the notes as best I could.
And That's Where I Went Wrong
Rather than learning to sing those notes correctly, I just figured that I would muscle through and people would applaud my efforts.
But really, I was just butchering the money notes in some beautiful songs.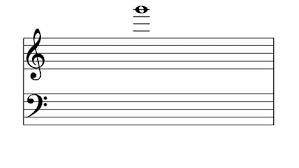 My hope was that I would be able to "break through" the vocal wall that I had hit and join the great singers of my generation.
Around this same time, I was also writing and recording my own songs each day.
But the hard part of recording is having to listen to yourself.
And I wasn't sounding that great.
If you really want to torture yourself, you can have a listen to my old Soundcloud.
But no matter how hard I tried to hide it, I had to admit to myself that I needed help.
Getting Help
After months of busking at the train station and losing my voice each day, I started doing research on whether voice lessons really help singers.
I was amazed at how many people were satisfied with their progress.
Some people wrote great reviews for their teachers and claimed they had never sung better.
But was that really possible?
Would singing lessons really work for me?
Having read all the good reviews, I decided to find out if voice lessons could help me.
So I booked a voice lesson with a local voice teacher and we got to work.
Here's the thing:
I thought that singing lessons were only for professionals.
But after speaking with my singing teacher, I found out that good voice teachers can meet the student where they're at.
It's okay if you're not on a world tour or selling out stadiums.
A good voice teacher will just help you sing better fast.
In fact, here's a video where I teach you to sing better in 3 minutes:
How to Sing Better in 3 Minutes
What Can Voice Lessons Teach You?
I look back at those first few lessons and think about how far I've come.
It's almost unimaginable to me that I had such a hard time with hitting high notes.
In those days singing an A4 was like the moon to me.
But I never worry about those notes in my range any more.
They're always there thanks to those years of lessons.
What to Expect from Singing Lessons

For me, voice lessons were absolutely worth it.
Even as a certified voice teacher, I still take lessons all the time to meet my yearly requirements.
Looking back, singing lessons helped with a couple really important things.
Here are the highlights:
Expand Vocal Range—More range meant more songs that I could sing without straining. And that meant more opportunities to perform in public.
Hit High Notes with Power—This was the big one. Rather than pushing or breaking into a weak falsetto, I learned to hit high notes with power.
Sing Stronger—As a street performer, learning to project without losing my voice was a must.
Get Control Over My Voice—Back in those days, I would open my mouth and be surprised by what came out. The truth is that while everyone's voice is unique, I really needed to learn to control the different parts of my voice. With more vocal control, I learned to know what was going to come out.
Understand My Vocal Range—Self-awareness is the key to vocal mastery. But at that time, I had no idea what my range or even my voice type was. So I would choose songs and sing in ways that were totally counterproductive to singing well. Learning to understand my voice has been one of the best things I've received from lessons.
Improved Pitch and Tone--The first thing I noticed when I started singing lessons was that my pitch and tone improved. Rather than guessing and sliding up or down to the notes, I was right on them.
How Did Voice Lessons Impact My Singing?
Basically, the biggest benefit of singing lessons was this:
I was no longer butchering people's favorite songs when I performed.
And I was grateful.
Now, I KNEW singing lessons worked.
A Few Notes About Singing Lessons
These days, I focus completely on teaching.
While I'm very grateful to have learned to sing the right way, I'm very happy helping other people discover these things about their voice now.
Often, I'll have a completely untrained singer come in to me.
They'll tell me exactly what they're going through and the problems they're having.
I listen and nod, and occasionally I'll the story about my busking.
Because I know what it's like to hit a vocal wall and admit that you need singing help (like I did).
If you feel that you've hit your vocal wall, consider booking a trial free voice lesson at the studio and see what's missing.
I'm so grateful to be able to share my experience and teach singing lessons to others.