Best Voice Teachers in Austin, TX
One of the most important and challenging first steps to developing your singing voice and starting your vocal career is researching the best voice teachers in Austin.
I spent a lot of time in my first years of taking singing lessons experimenting with different voice teachers and vocal coaches in order to find the right fit.
In fact, when I first began taking voice lessons, I thought that I had to stick with the first voice teacher that I found.
But now the best voice teachers in Austin are right here at your fingertips.
The truth is, there are so many great voice teachers and singing classes in Austin that I don't have space to list them all.
But I wanted to dedicate a little time to highlighting the best voice teachers in Austin and a little about their approach to teaching in their own words.
Finding the Best Vocal Coach for You
There are lots of criteria for finding the best voice teacher for you.
You may value a singing teacher that has a music degree, or one who has more real-world experience.
Or, you may want to find a singing coach that can explain technique versus one who focuses more on vocal style.
You may even just want to select a voice teacher according whether they're male or female.
The options are endless.
However, in the end, the best way to find the right vocal coach for you is to find one with whom you have a relationship of trust and feel that they have you, the student, in their best interest.
So I've listed the 6 Best Voice Teachers in Austin including their prices (if listed) with some reviews of each below.
1. Ramsey Voice Studio
Teacher: Matt Ramsey
Price: Book your first lesson here.
From the website: "Everything I do is designed to help my students become the best singers they can be. For me, that means teaching singing lessons for individuals of just about every age and skill level. I've had the privilege of teaching over 600 students, including kids, teens and adults of all skill levels. I'm proud to have won recognition from the certifying organizations in my field and lessons.com."
Behind the success of my amazing students are some great tools that I make sure to offer all my regular students.
Testimonial: "Hands down, the best vocal coach I've come across online or in person. Totally non-judgmental and I've seen a huge improvement in my voice in just a couple weeks. Also does Skype classes which is really convenient for me since I travel a lot. Highly recommended!"–Matt J. –Austin, TX
2. Julie Brown Voice Studio 
Teacher: Julie Brown
Price: Unlisted
From the website: "My mission in life is to share my innovative Acapelladiva Method to create singers worldwide, help them find their optimal vocal potential, and sing with ease and clarity in every style of singing.
The Acapelladiva Method is a innovative method to help you access your unique learning style, understand what kind of learner you are, and follow my step by step methodology. It rapidly directs you with the Acapelladiva technical tools to sing with ease and clarity. You learn to incorporate the Acapelladiva Conscious Breathing method to improve not only singing but your attitude your confidence and your entire lifestyle."
Testimonial: "Julie Brown is such a wonderful voice teacher. Her enthusiasm and teaching techniques have helped me develop my voice beyond anything I could have hoped for." –Karen C., Austin, TX
3. Octave Higher Voice Studio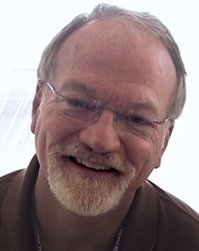 Teacher: Gene Raymond
Price: Unlisted
From the website: "I pride myself on offering the best techniques and strategies to my students; techniques which I have practiced and refined over many years. I consistently help singers increase their power and preserve their health while perfecting technique. This strategy reliably increases longevity to the careers of the students I teach.
Testimonial: "Gene is a great guy! I had a wonderful time working with him. He told me so much about where I am as a singer and what to work on within 10 minutes. I'm already noticing a difference and am ready for more." –Amber M., Austin TX
4. Vocal Empowerment Voice Studio
Teacher: Melissa Grogan
Price: $125/hr
From the website: "[We teach] efficient body use, healthy vocal support, increasing power and resonance. [We supply] techniques for clear and intentional communication, somatic and kinesthetic exploration. At the Vocal Empowerment Voice Studio, learn to manage your breath and form a physical relationship with sound."
Testimonial: "Melissa is the full vocal professional. She has been invaluable in my life. Whether I'm looking to unlock my authentic voice or develop a regional or period character she is up to the challenge. It seems there is no limit with her. Everyone is unique, and Melissa understands, respects, and works from that place. She has a deep intuition to lead you to discover and, most importantly, fully understand every goal you're going after." –Juston Street., Austin, TX
5. Austin Voice Lessons
Teacher: Divy Nelson
Price: Unlisted
From the website: "Divy has been singing professionally since she was 14. [She] has worked with many bands, actors, agents, and managers to help singers regain their vocal strength and confidence after overuse or injury.
[She started] out as one of "The New Christy Minstrels," and loved performing all over the world, but "the road" was not her first choice. She decided to become a studio musician or session singer.
Testimonial: "Divy will not only teach you to sing beautifully, she'll change your life in the most positive way possible."–Wes Davis., Austin, TX
6. Vocal Edge Voice Studio
Teacher: Laurie Winckel
Price: $100/hour
From the website: "The Vocal Edge Voice Studio has been serving the Round Rock Community and beyond for over 12 years. Owner and Advanced IVA Voice Trainer, Laurie Winckel, is committed bringing out the very best in each student. With over 30 years teaching experience, Laurie continuously studies with world class master teachers so that her knowledge stays fresh and she can help her students reach their highest goals.
She has a degree in music with an all-level teaching certificate, is knowledgeable in vocal pedagogy, vocal health, balancing voices, and applying balanced technique and musicianship to any style of song."
Testimonial: "One of the very best decisions my husband and I ever made for our daughter was when we enrolled her in voice lessons with Laurie. At the time, she was a freshman in high school. She loved to sing at home, but had never had any kind of training. We were looking for a way for her to develop her God-given talent, and for a fun way for her to spend her free time. She's now a senior, and has grown into a beautiful vocalist." –Ashley Harrison., Round Rock, TX
Remember…
There are so many options for finding singing classes, that you don't have to settle on the first voice teacher you find.
This was just a quick list of the best voice teachers in Austin and a primer on what they teach.
In the end, you will have to be the judge and determine who the best voice teacher for your unique learning style is.
One of the best ways to do that is to take a trial lesson or commit to a period of instruction and check in with your progress after that period.
But again, the most important criteria for finding the best voice teacher for you is feeling a connection of trust and the freedom to experiment in your singing lessons.
After all, YOU'RE paying them.
You should feel that you are appreciated and that they are grateful to have you.
My Singing Books
Looking for singing books to help you improve your voice? I've got THREE for you to choose from! Collect them all and complete the trilogy!
View Books