Hi, I'm Matt Ramsey and I'm a vocal coach and singing teacher.
I take pride in sharing the best free singing exercises/warm ups/tutorials out there with you!
If you stick around, you'll see what I mean ; )
Boom!
My Bio
Matt Ramsey founded Austin's vocal studio, Ramsey Voice Studio, in 2012.
Matt is an Institute for Vocal Advancement certified voice teacher, songwriter, blogger and has been featured in CD Baby, The Guitar Journal, DiscMakers and The Music Entrepreneur.
In his years teaching singing lessons, Matt has helped develop singers in nearly every genre of music. From rock to pop, jazz to musical theater, Matt believes his training and world class vocal technique can help anyone achieve their goals.
You can book your first in-person lesson here.
What to Expect
+ A stronger mix (that is, the blend of chest and head voice)
+ Improved pitch and tone
+ Knowledge of your range
+ A real understanding of what your voice is and can do
+ Tools to help you communicate from the stage better
About the Technique
Everything I do is designed to help my students become the best musicians they can possibly be. For me, that means teaching to vocalists of all levels.
I teach singing as a way of giving back for all the amazing gifts music has brought me.
The vocal technique I teach completely transformed my voice years ago. It also happens to be the same technique used by more than 100 Grammy winners. It's called Speech Level Singing and was pioneered by Seth Riggs, "Voice Coach to the Stars"—boasting Michael Jackson, Stevie Wonder and the Red Hot Chili Peppers as clients.
But I teach this technique because I know it's the simplest, fastest and most effective way of getting you on the stage and performing, no matter what level you are!
Speech Level Singing and my certifying organization, the Institute for Vocal Advancement, believe in achieving a balanced registration from the bottom to the top of your voice while keeping a resting larynx.
That means hitting high notes without falsetto, singing more powerfully and finding your true voice.
This amazing singing technique can be applied to any genre of music.
Here's how it works:
When you're speaking there is no tension or manipulation in your voice because your intention is to communicate clearly. Singing should be the same!
Speech Level Singing aims to help you sing across your entire range without any tension or strain.
With exercises and lessons custom tailored to your specific voice, we will get you singing higher and more beautifully than you thought possible.
If you're interested, consider booking a first voice lesson to get started.
This is my daughter's first experience ever with voice lessons and Matt is an excellent teacher. He is able to accommodate children and adults with his teaching style. My daughter loves him and I have noticed a significant improvement in the power in her voice!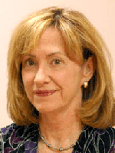 Matt is a super voice teacher for all age levels. His classes are fun with lots of positive energy–and it's great to experience progress so rapidly!

Matt is an amazing vocal coach! He helped me identify the issues with my voice and was really great at communicating what I needed to do to improve. I've worked with over 6 voice teachers and Matt really is one of the best. Would definitely recommend to anyone looking to take singing lessons.
Private Lessons
Click the button to try your first 30 minute lesson 50% off.