Matt Ramsey
Matt Ramsey
Matt Ramsey teaches singing lessons using the Speech Level Singing (SLS) and Institute for Vocal Advancement (IVA) methods.  The IVA and SLS techniques are used by over 100 Grammy winners in every genre of music.
Matt founded Ramsey Voice Studio in 2012 and is a songwriter, multi-instrumentalist and blogger. In his years teaching at Ramsey Voice Studio, Matt has helped develop singers in nearly every genre of music. From rock to pop, jazz to musical theater,
Whether you want to hit high notes without falsetto, get more control of your voice or gain confidence onstage, voice lessons with the Ramsey Voice Studio can help you achieve your goals.

Matt ran a seminar for our team of group fitness instructors and did an amazing job tailoring the presentation to the exact needs of our business. He communicates promptly and did his homework prior to leading our session - resulting in an extremely satisfied customer!! Definitely recommend!
Matt gave an informative and engaging presentation, with wonderful audience participation. The information was practical and accessible.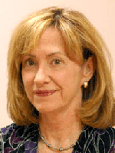 Matt is a super voice teacher for all age levels. His classes are fun with lots of positive energy–and it's great to experience progress so rapidly!